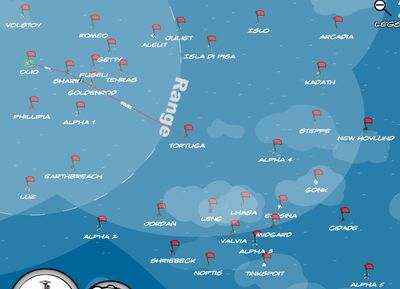 In December 2006, the Skyrates world was completely reset and expanded to include 36 skylands. This new configuration was much more complex and included some new commodities to trade (wood, bread, fish, paper, tools, iron, oil, coal, grog, catnip, diamonds and unobtanium). This version of Skytopia came to be known as the Old World. [edit]
Ad blocker interference detected!
Wikia is a free-to-use site that makes money from advertising. We have a modified experience for viewers using ad blockers

Wikia is not accessible if you've made further modifications. Remove the custom ad blocker rule(s) and the page will load as expected.