Hoover Heavy industries
Spectre
Tier 9 Upgrade
Combat
Armor: 6mm
Armor Class: 0
Maneuver: 8
Ammo: 750 rounds
Silhouette: 35
Trading
Cargo: 135 crates
Range: 1800 km
Performance
Max Speed: 370 kph
Stall Speed: 142 kph
Acceleration: 180 kph/s
Misc.
Crew: 6 seat(s)
CKPH: 49950
Corner Velocity: ? kph
Upgrade Slots
Combat: 8
Engine: 8
Hull: 8
Wing: 8
Gun Mounts
Forward: 2x Medium
Rear: 1x Large
Wing: None
Diagonals: None

Maintenance and Repair
Cost per %: Ģ 2528
Time: 300 minutes
Disabled
Maneuvers
None

Price: Ģ 18,960,000
Availability: Tehras, Kadath, Alpha 16,Phillipia
Some things just define timeless: the orange flight suit, a '78 O'Doyle Nippenbrau, the classic lines of the Spectre. Take her for a spin and you'll see why.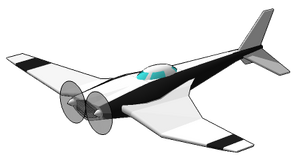 Ad blocker interference detected!
Wikia is a free-to-use site that makes money from advertising. We have a modified experience for viewers using ad blockers

Wikia is not accessible if you've made further modifications. Remove the custom ad blocker rule(s) and the page will load as expected.